Unix technology is shaping the future
Firstly, everything we do is for the satisfaction of our customers. That is the very foundation of Unix technology, which is based on original research and development aimed at creating new manufacturing technologies. By combining multiple technologies with novel and complementary properties, we are harnessing a virtually unlimited potential to create new kinds of products.
The three pillars of Unix technology
Unix has developed its business based on technologies in the three fields of filters, nonwoven fabric, and resin coating, fostering our expertise over many years.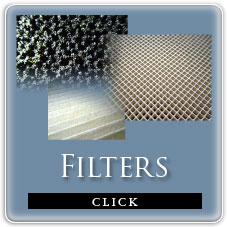 Unix develops and manufactures filters for eliminating the polluting gases in air that cause odors and the like. Our wide range of filter products meets the requirements of diverse applications. We invite you to learn more about our products, developed with original advanced technology and manufactured in world-class facilities.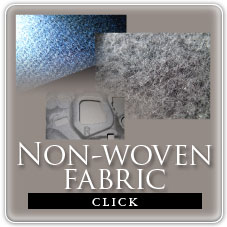 Unix offers nonwoven fabrics ranging from delicately textured materials to dense felt materials and multilayer products. Customizing to meet customer requirements, we manufacture these fabrics using the needle punch method. Inline arrangement of hot melt resin dispensers and heat treatment machines enables consistent processing throughout the manufacturing operations. It also enables the production of three-layer non-woven fabrics with different materials on the front, middle and back. These are highly original products, and we constantly strive to improve our technology and facilities.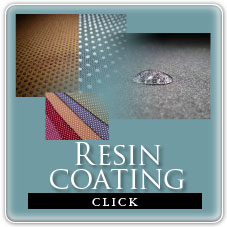 We offer coatings of acrylic, urethane and other aqueous resins with an impressive effective width of 2,650 mm. In order to provide the functions required by the customer, Unix offers special coatings of its own design. We continue to anticipate future requirements, developing coating technologies and a variety of highly functional products.